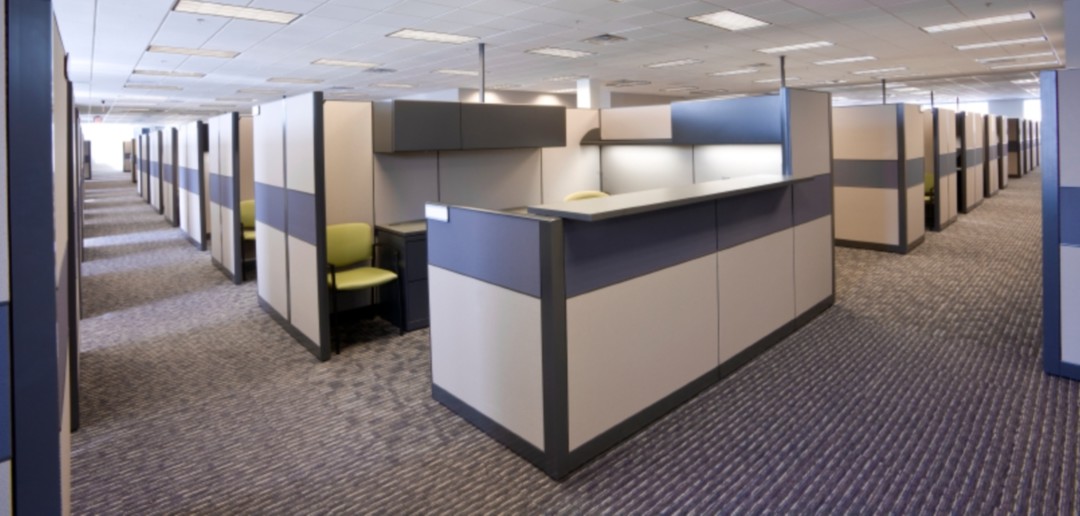 Medical Buildings, Office Buildings, Attorney Offices, Restaurants, Casinos and Most other Commercial Cleaning Situations.

Price: $.20/ sq foot.

How Our Commercial Carpet Cleaning Will Get YOU the BEST VALUE:

We know we aren't the cheapest commercial carpet cleaning company in town. We wouldn't want to be. We would have to cut corners, hurry through your building doing splash-and-dash service and either leave you angry because of poor quality... or leave you even angrier from all the up-charges we would have to force on you in order to stay in business. THAT is just not the way we believe our clients want to be treated. We know WE don't like doing business with companies like that!! You get your best value in carpet cleaning with up front pricing (no suprise upcharging) and quality, deep, thorough steam cleaning that includes spot cleaning and it dries quickly. In most cases. it won't take longer than 2-4 hours for your carpet and upholstered furniture to be dry and ready for you to use!
Cleancare's Commercial Carpet Cleaning Steps:
Pre-inspection: We'll walk through your business with you to visually inspect your carpet. We'll ask you about your biggest concerns and have you point out problem areas. We'll identify potential permanent stains and give you an evaluation of expected results before we clean.
Pre-spotting.: We have a number of specialized spotting solutions for soil, food and drink spills (red stains, coffee and rust extra charge).
Pre-conditioning. We use soil releasing cleaning pre-treatments on ALL of your carpet. If a company does not do this, it's like washing clothes with no detergent. How clean would your clothes get? Its the same for carpet. Dirty carpet, especially carpet in a commercial situation, needs cleaning products to suspend all of that compacted soil so it can be removed by heavy duty steam extraction.
Water Softening: Our on board water softener conditions your outdoor water supply. Much better cleaning results are achieved with soft water than with hard water. This also eliminates that "crunchy" feeling some carpet cleaners leave behind.
High Temperature Cleaning: The higher the cleaning temperature, the more effective the cleaning. Our 250 degree soft water rinse kills germs and bacteria on contact and provides softer, fluffier carpet as well since it removes virtually all soils, stains and cleaning residues.
Soil Extraction: Our powerful, van-mounted cleaning machine then pulls away soils, previous soapy residues, allergens, dust mites and other pollutants from your carpet fibers and extracts them out of your building. And we can get as high as the seventh floor in many situations with our system so that we don't have to use a weak portable machine.
Nuetralizer: Every carpet that we clean is pH balanced afterwards so that there is no sticky residue left behind. This also leaves your carpet soft and fresh.
Post-spotting by hand: We'll remove any stubborn or returning spots.
Post Cleaning Inspection: We'll walk through your building with you to point out the cleaning results to make sure that you are completely thrilled with the job.
Plus, you'll get:
A FREE quart bottle of professional strength

Avenge

spotting agent with lifetime refills(a $25.00 value).
100%, Iron-clad guarantee: "You'll get the most thorough cleaning ever. If not, we'll come back and re-clean. If you're still not thrilled- we'll return every cent paid for the area you aren't happy with!"
Simple Explanations of Our Services:
-Pre-spotting: In some situations, spots will be driven into the carpet by the extreme water pressure of steam cleaning, and then re-appear as the carpet dries. Has this ever happened to you? We attack your ugly stains with specially formulated stain specific cleaning agents BEFORE we steam them out. This results in much less "spot return" situations- You know what I mean, the carpet looks great until you arrive at work the next day after your cleaning service and all your spots are back. Who wants that?

-Heavy Duty, No- VOC cleaning agent pre-spray: VOC stands for Volatile Organic Compounds. VOCs evaporate into the air and, for many people, can cause slight to severe respitory complications. Many harsh "do-it-all" cheap cleaning chemicals contain VOCs because they do aid in taking out tough, oily soils. Many low end (c-h-e-a-p!) cleaning companies buy their chemicals at your local big box store because they can get a lot of cleaning chemicals for little expenditure. They can also degrease your driveway with the same stuff! Is that what you want used on your carpet investment, not to mention the healthfulness of your business? Cleancare uses high quality, safe cleaning products specially designed for the needs of YOUR carpet fibers and upholstery fabrics. They break up stubborn soiling and separate it from your textiles, readying them for steam extraction. And, you won't go into a coughing fit when WE clean in your building- which is something you should expect from a professional cleaner, right?

-Van- mounted hot water extraction. This just means that the powerful cleaning machine is inside of our work truck. This way, all of the foreign matter that doesn't belong in your building goes right out your door into our waiting tank inside the truck. Your carpet is cleaned with 250 degree soft hot water with powerful suction vacuum from an industrial motor. We don't bring those flimsy, loud, indoor-air polluting electric machines inside your business! Some companies will actually bring the same machine you could rent yourself at the grocery store. Why would you pay for that?
-Water Conditioning. Since we are using water from your outdoor faucet, we need to have a water softener on our truck. We attach a garden hose to the hose bib on your building and connect it directly to our water softener in the Cleancare truck. The newly soft water then goes directly to the cleaning machine where it is heated to a very high temperature before it travels into your building to clean your carpet. Conditioned water simply cleans better than hard water, effectively rinses out cleaning products, leaves your carpet in the proper pH state and gives your carpet a soft, fluffy feel after cleaning. A carpet cleaner who does not provide water softening as part of his cleaning process may not clean as well, will not rinse residue from cleaning chemicals as well and may leave your carpet in a hard, stiff or crunchy condition.

-Post-spotting. No matter how meticulous we are, sometimes a spot will appear after your cleaning. Reasons vary. Sometimes it can be a spot that was previously taken partially out but a portion remained in the carpet backing. Since it wasn't seen prior to cleaning, it wasn't treated and wicked up the carpet shaft while drying. Usually these are just very weak stains that sit on the very tips of the fibers. We post-spot your carpet BEFORE we leave your business to ensure those little uglies are removed for you.

-Scotchgard protector. This is a resistance barrier which means your spills bead up, kind of like water on a the hood of a newly waxed car. It gives you the time needed to clean up the spills before they become stains. Plus,Scotchgard is a dry soil protector, maintaining your carpet against abrasive grit that scratches your fibers and gives the carpet that ugly wear look. But, not only do you get the excellent protection performance as expected from Scotchgard™, but it also has enhanced environmental, health and safety benefits that pass regulatory reviews of the U.S. EPA and other environmental agencies around the world. So we're proud to offer Scotchgard™ protector as a sustainable alternative to other protective treatments currently available.

-Free bottle of Avenge spotter. You'll get a bottle of the greatest general purpose carpet spotting agent in the world, Avenge. I use Avenge everyday with fantastic results on a wide array of spots and spills. Plus, you don't have to rinse it out with water and it won't attract soil like those other carpet cleaning chemicals do that you might pick up at the store.

-Pre-vacuuming. Vacuuming before steam cleaning is probably the most important step in the whole carpet cleaning process. Your carpet holds pounds of dry particulates (fancy words for dirt!). If I come into your business and clean a carpet that has not been vacuumed, I'll create a bunch of mud in your carpeting and the cleaning effectiveness will be drastically reduced. With that in mind, we ask that either you vacuum those areas we are to clean.

-Allergy Relief Treatment. Made from certain fruit seeds and plants, it instantly denatures allergens so that they are no longer recognized by the body's immune system. Allergy and asthma sufferers rejoice! Regular 6-month treatments have been PROVEN to provide dramatic relief and increased quality of life!

Question: So, Why is pH Important? Carpet cleaning products clean on the alkaline side of the pH scale (above 7). The higher the pH, the stronger the cleaning agent. However, usually a high pH chemical (11 or higher) is very harsh to carpet fibers. Those really strong, miracle cleaners you see advertised are usually on the extreme sides (alkaline or acidic) side of the pH scale. The problem is- when used on carpet, they could rot out your delicate carpet fibers if they are left in that pH state. Some high pH cleaning agents can be made safe for carpet with a process called buffering. But a cheap cleaning company will not use such adanced products. They buy the cheapest chemicals possible- those that will leave your carpet in a dangerously high pH state (pH of 10, 11 or higher!). Quality cleaning companies will leave your carpet in a nuetral state of 7pH and that is done with a nuetralizing extraction rinse or post-treatment. That's where carpet fibers should be for lasting, long life.
Call Lisa at Cleancare: Ph. 303-530-0646 today!