What Do You Know About Ceramic Tile?
Tile flooring is the most environmentally friendly choices in the flooring market. Tiles might be made of natural clay and sometimes from recycled materials. Harmful materials that must be used to make other flooring types, are not necessary in manufacturing floor tile.
The most common tile used in the U.S. is ceramic tile. Glazed and unglazed are the two forms of ceramic tile. Made from clay, ceramic tiles are heated and glaze is added after the firing of the clay. The glaze creates the color of the tile and this process can result in thousands of different colors.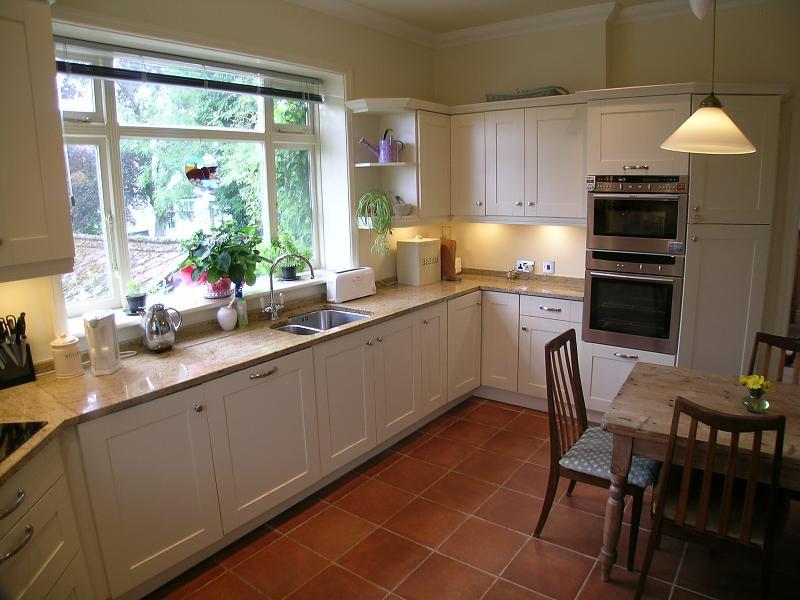 Unglazed ceramic tile is called quarry tile. It's popularity stems from being an inexpensive, natural as well as a durable alternative flooring for residential as well as commercial floors. Another reason it has gained popularity is for the application of outdoor patios, as it has freeze resistant grades for cold weather climates and is less prone to chips and scratches. It has become popular in kitchens because it has a naturally course surface which provides a less slippery surface than other tiles (especially porcelain) when wet. And if it looks grungy, we can make your kitchen and / or outdoor patio quarry tile look like new with our professional tile and grout floor cleaning in Boulder, CO.
The reason quarry tile may get dirty quickly is that quarry tile is porous, so it can be easily stained. In kitchen applications, homeowners will often apply a wax or glaze seal to prevent staining and damage. Another drawback to some is that there are not nearly as many color variations as with glazed ceramic. That being true, there are still several shades of red, orange, gray, brown and a few others.
For information on how professional tile and grout floor cleaning in Boulder, CO can make your floors look like new, call 303-530-0646.